Red Bud Singer/Songwriter Night - April 1st, 2011 - 7pm
Johnna Day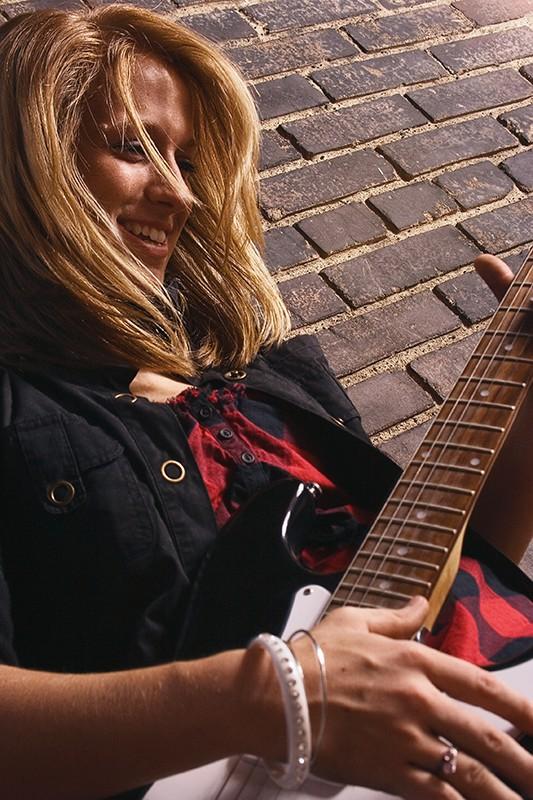 22 year-old Johnna Day is a musician ready to play any day. With 14 years of piano under her belt, being self-taught on the guitar and the occasional drum jam sessions, Johnna brings more to the table than your average singer-songwriter. Johnna released her first 7 song EP in April of 2010. The 7 song EP, produced at Gray Sky Music in Owensboro, KY, encompasses a wide range of vocal and musical stylings ranging from sounds like Britt Nicole to Paramore. Johnna certainly has her own sound that has a little bit of something for everyone. She likes running, and is always ready for any random adventures.
Staci Marie Carriere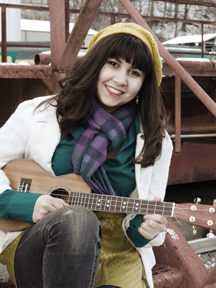 Staci Marie Carriere is a 19-year-old singer, songwriter, and musician from Prestonsburg, KY. She's been performing since the tender age of 5, making the stage her second home. She's played fiddle and sung with the KY Opry Jr Pros at the Mountain Arts Center, and acted in various musicals at Jenny Wiley Theatre nearly all of her life.
Staci has always been a writer, but it was just recently that she discovered the art of songwriting. By finishing out her senior year of high school at home, she was able to focus on teaching herself how to write music and play the piano, guitar, and ukulele. She's just released her first CD, an EP of 7 original songs. Each song embodies her not only as an artist, but as a person as well.
Staci is currently attending Middle Tennessee State University where she is majoring in the Recording Industry with an emphasis in songwriting. Her first semester at MTSU, she was named "Songwriter of the Year", which is a major coup for a first semester Freshman.
Staci has a unique viewpoint she hopes to share with as many people as possible through her music. She always retains an optimistic attitude and wishes her songs to be a light to those who hear them.
Bronson Bush
Nashville recording artist and songwriter, Bronson Bush calls Raceland, Ky.
his home but knows part of his heart is in Nashville, Tennessee.
Taking the stage for the first time at the age of 4, Bronson has spent most of his 15
years performing for numerous venues including gospel, barbershop, classic
rock and country. In addition to playing the guitar and drums, he has also
mastered the trumpet and is playing some jazz now. Bronson recently sang on
the soundtrack for Dove Award winning cartoon "Elf Sparkle Meets Christmas
the Horse" and his music video for the animated film has won the 2010 Silver
Sierra Award, 2010 Oregon Film Award, 2010 Alaskan Film Festival and 2010
Great Lakes International Film Festival. He also was a contestant on a Nick,
Jr. game show "Brain Surge" in Los Angeles which is currently airing.
Bronson has been voted The Daily Independent's Singer of the Year which is
voted on by readers in the tri-state area for the past two years. Bronson
recently won Best Songwriter, Best Entertainer and Most Promising Vocalist
and represented the Georgia Country and Gospel Music Association at a
national level in Pigeon Forge, Tennessee. He is currently in the studio
working on his second CD with Nashville producer, Steve Rutledge.
On most weekends, you'll find Bronson either on a stage or co-writing
songs. His love for writing and singing was evident during a recent
performance at the famed Bluebird Café in Nashville to a packed house where
he is scheduled to perform there for a 3rd time in February of next year.
Bronson will tell you one of his favorite things to do is play at fairs,
festivals and benefits because of the friends he gets to make…..once he sees
you, you are a friend forever! It's not about the fame and fortune, it's
about making friends and his love for music.
Kestin Howard
Kestin Howard, age 20, is a junior at Alice Lloyd College. Kestin was born and raised in Knott County, Kentucky. He has always had a passion for singing and performing. When he was in the 3rd grade, he entered his first talent competition and won 1st place for singing Alan Jackson's "Little Bitty". Since then, he has gone as far as competing in national talent contests in Nashville during his high school years. His love for country music led him to record his first album "My Daddy's Dream" in December 2009. He has performed at various festivals and fundraisers in the area, such as Hillbilly Days in Pikeville, the Harvest Festival in Martin County, the Hatfield-McCoy Reunion in Matewan, West Virginia, and the Crockettsville Charity Trail Ride alongside country duo Halfway to Hazard. He continues to sing and write songs today and is currently working on his second album.