Lawrence County's Ricky Skaggs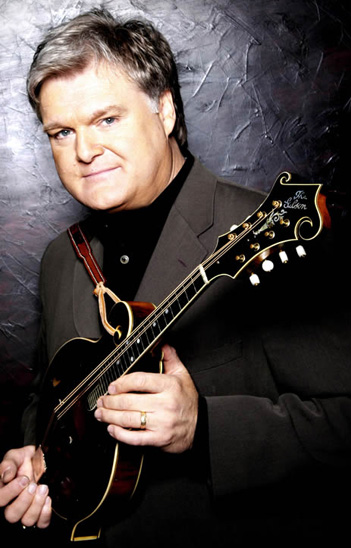 Born on July 18, 1954, in Eastern Kentucky, Ricky Skaggs was already an accomplished singer and mandolin player by the time he reached his teens. He entered the world of professional music with his friend, late country singer Keith Whitley. The two young musicians were taken under the wing of bluegrass pioneer Ralph Stanley in 1971. Ricky began to build a reputation for creativity and excitement through live appearances and recordings with such acts as J.D. Crowe & the New South. He performed on their 1975 debut for Rounder Records, which was widely acknowledged as one of the most influential bluegrass albums ever made. A stint as a band leader with Boone Creek followed, bringing the challenges of leadership while giving him further recording and performing experience.

Beginning in the late 1970s, Skaggs turned his attention to country music. Though still in his 20s, the wealth of experience and talent he possessed served him well, first as a member of Emmylou Harris' Hot Band, and then on his own. With the release of Waitin' for the Sun to Shine in 1981, Skaggs moved to the top of the country charts. He remained there through most of the 1980s -- long enough to earn a spot in Billboard's Top 20 artists of the decade and top 100 of the past 50 years. Ricky's popularity (24 singles in Billboard's Top 20, including 12 No. 1s) was matched by his esteem among critics and fellow musicians. The result: eight awards from the Country Music Association, including entertainer of the year in 1985, six Grammys and dozens of other honors. Important as personal successes, these achievements also placed him front and center in the neo-traditionalist movement, bringing renewed vitality and prominence to a sound that had been drowned out by bland efforts to cash in on the urban cowboy fad. Indeed, the renowned guitarist and producer, Chet Atkins, credited him with "single-handedly" saving country music.

With a record like that, and with the country music industry's increasingly narrow, crossover-hungry orientation in the 1990s, the way was paved for a return to country music's most down-to-earth form, bluegrass. That's the road Skaggs has chosen to take him into the new century. From his former position as host of the Monday Night Concerts at the Ryman series on TNN to his role as master of ceremonies at the International Bluegrass Music Association's annual awards show, he has become one of bluegrass' most talented and dynamic performers. With exposure spanning from Grand Ole Opry appearances to broadcasting on the Internet, he is one of bluegrass' most personable and effective ambassadors.

Skaggs now runs his own record label, Skaggs Family Records, and sister label Ceili Music. His first release,Bluegrass Rules!, won a Grammy and an IBMA award. Following successful tours with the Dixie Chicks and the Down From the Mountain tour, Skaggs and Kentucky Thunder released Live at Charleston Music Hall in 2003. That same year, he joined Earl Scruggs and Doc Watson for the concert album and DVD The Three Pickers. Between the two projects, he received five Grammy nominations, and won one for his bluegrass hit single, "A Simple Life."