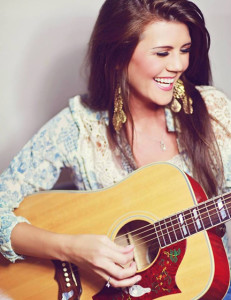 Taylyn graduated college in May of 2016.
Friends and family report God has given her a passion for music and endeavors to bring hope to whoever has the pleasure of coming in contact with her.
She prefers to enrich the lives of others.
With a love of guitar playing, fishing, and sundresses, you can take the girl out of the country, but you certainly can't take the country out of this girl!
Her first album brings you sweet country music that is soothing to the soul and was co-written with some of Nashville's biggest song writers, including NSAI's song writer of the year, Bill Diluigi.
Taylyn's single, "Kentucky Thunder," has resulted in strong YouTube following. Her music has been featured on WYMT TV in Hazard,Kentucky.
Big things are ahead of Taylyn.